26/11/07.
My mate Ian and I got an invite to the launch of the new Ferrari 430 Scuderia at the N.I Ferrari dealers but as the weather was pretty poor I decided not to take the 308.
On arrival I was greeted with the site of no less than 9 Ferrari's sitting in a row outside the window. 3 F430's, a 550 Maranello and 3 360's. The photos don't do the sight justice.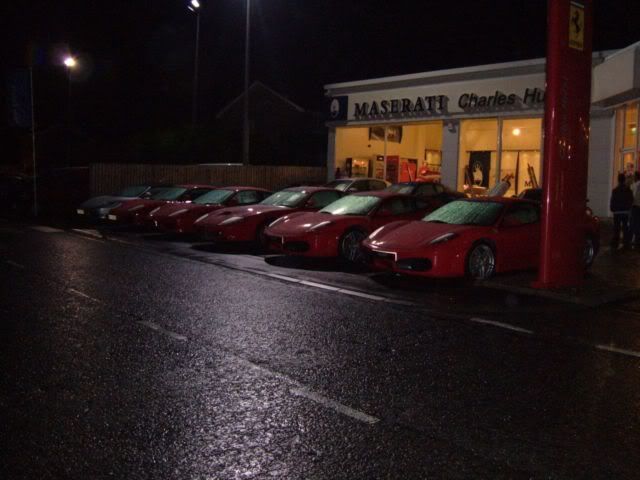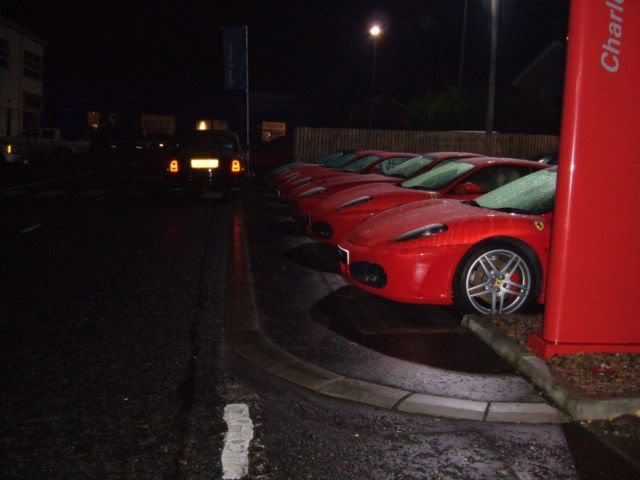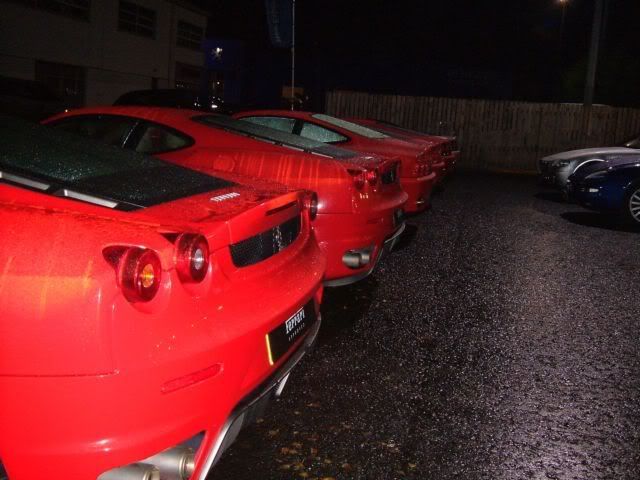 While standing there, 2 612's appeared. one red, one Met grey. They are a big car!
In I went and there the car was with its cover on. I could see the bottom of one wheel in a nice matt grey colour. And that was it.