Discussion Starter
·
#1
·
Anyone interested in purchasing these? FORGED 3-Piece HRE wheels.. I bought them for my supercharged Jaguar S-Type R and they look great, but I just bought brand new tires for my stock rims so I don't think I'm going to keep these.. I just had new seals put in and had them professionally polished at my local HRE, AMforged, Asanti dealer, so they are good to go.. A friend of mine has a 360 Modena (he told me a bout this site) so we know they fit on that, but I'm not sure about other models, but you guys probably know best..
5x108 bolt pattern (5x107.95 or 5x4.25)
New tires: (less than 50 miles on them)
Front: 235/35ZR19
Rear: 275/30ZR19
Sizes:
19x10
19x8.5
Front: 1.5" lip
Rear: 3" lip
Front Offset: +49
Rear Offset: +43
Serial numbers available on request..
(sorry for the crappy camera phone pictures, I'm working on uploading the better ones from my digital camera)
The first couple were actually hard to photograph because the camera kept catching reflections: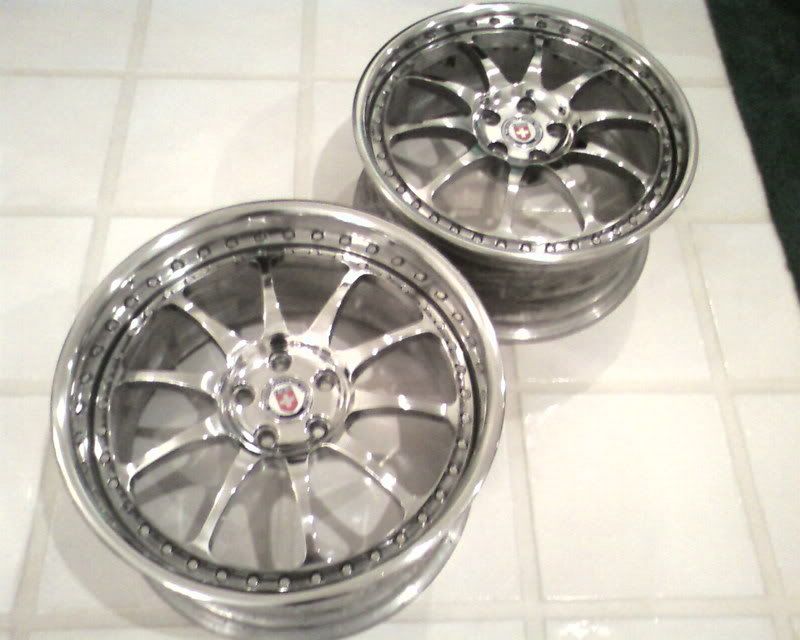 This is what they look like when they get kinda dusty..
They are authentic HREs, so you know what they are worth ($6,000 when new w/out tires) so make me an offer if your interested.. The best offer I have received was $3k, but I would probably keep them at that price.. Let me know if you have any inquiries or offers.. Thanks for your time, Eric