Discussion Starter
·
#1
·
Ferrari SPA sent me this nice invitation about including Dinos
[table]
[TR]
[TD]
[/TR]
[/table]
[table]
[TR]
[TD]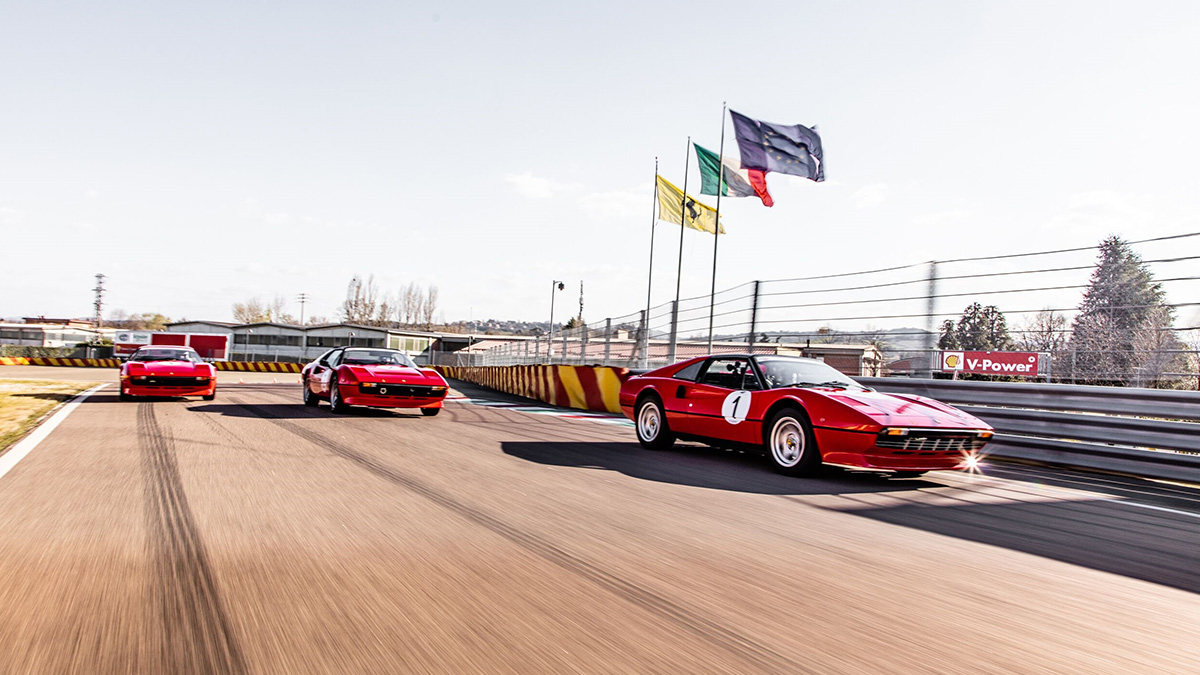 [/TD]
[/TR]
[/table]
[table]
[TR]
[TD]
[table]
[TR]
[TD][/TD]
[/TR]
[TR]
[TD][table]
[TR]
[TD][/TD]
[TD]Hone your classic Ferrari driving skills[/TD]
[TD][/TD]
[/TR]
[/table][/TD]
[/TR]
[TR]
[TD]
[table]
[TR]
[TD][/TD]
[/TR]
[TR]
[TD][/TD]
[/TR]
[/table]​
[/TD]
[/TR]
[TR]
[TD][/TD]
[/TR]
[TR]
[TD][table]
[TR]
[TD][/TD]
[TD]Hone your driving technique on our Fiorano test track under the guidance of expert Ferrari drivers.
We invite you to bring your own classic Ferrari, you will learn skills that will be relevant and useful for your future driving pleasure. If you cannot bring your own car, we have a selection of superbly maintained 308 GTBs from the 1970s and a 550 Maranello from the 1990s available for you to drive.
You will also discover more about the history behind our timeless masterpieces, and learn how they were designed and built.
The knowledge you gain will fuel your passion – giving you the confidence of feeling at one with your classic Ferrari, whether on the road or the track.[/TD]
[/TR]
[/table][/TD]
[/TR]
[/table]​
[/TD]
[/TR]
[/table]​