A reliable Ferrari?
---
What do you guys think of the 328 GTS? Pretty reliable? It seems to have held its value and is a great first Ferrari!
This doesn't seem to over priced, but you guys are the experts! Plus its a manual!
Used 1989 328 | Schnell List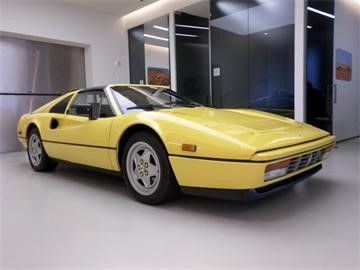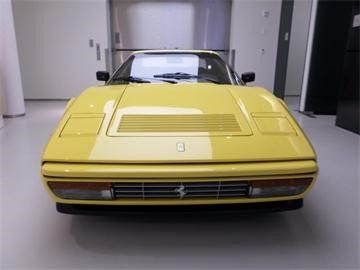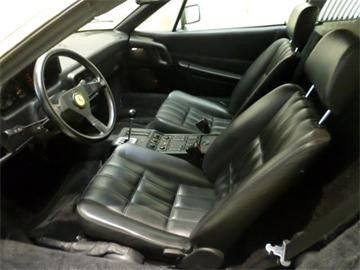 ---
Schnell List - The Ultimate Automotive Classified Search Engine for the Ultimate Car Enthusiast - No cost to list your car with Schnell List -
www.schnelllist.com
They are all three pedals. The 328s have proven to be very reliable if maintained properly.
---
Taz
Terry Phillips

Present: 575M 135171
Past: Dino 246 GT 02984, 365 GTB/4 14009, 308 GTS 25125

Every day I look around, and if nobody is shooting at me, it is a pretty good day.
89 328 gts
---
I have had my 328 for 15 years ,and 94000 miles...I have done all the required maintenance , and whatever up keep necessary . It runs as good now, as it did with 20,000 miles . The car you posted looks awesome !!! Let us know when you get the keys.....Brett Lucca
Schnellist, 328's are fantastic. Very, very reliable if maintained well. Not too expensive to maintain either.
Downsides? Well, they're small. There is even less headroom than the 308. Driving position takes getting used to, pedals are offset and not enough legroom. They can't be considered quick any more.
But they're wonderful to drive. Chuck-able, with lovely balance, fantastic engine noise (esp. with non-standard exhaust), and that classic Ferrari gear shift that makes the total driving experience a very subtle but deeply satsifying experience. If you want to summarise them, it is a 1970's car with a sauce of fuel injection and updated styling. For me, that makes them very close to my heart.
The one other thing I would say is that the 3x8's are not great cars to drive near the limit. If you like to power-slide a bit, get a Maranello.
Oh, finally: there many, many, many bad examples out there. Take your time before you decide.
Onno
[caveat: i am posting from a European perspective - not sure how good the 328's are in the States. But they were cheap for quite a while, so just be mindful of that]
Never pay again for live sex! | Hot girls doing naughty stuff for free! | Chat for free!
---
Future: 550 Maranello
Present: None
Past: 458 Italia, 550 Maranello,
365BB x 2, 330GTC
---
Last edited by JazzyO; 07-19-2014 at

11:41 PM

.
Join Date: Jan 2013
Location: LaSarre,Quebec,Canada
Ferrari Life Posts: 150
Great color on a great car. Known as one of the most reliable Ferraris.
Join Date: Dec 2013
Location: Monterey, California
Ferrari Life Posts: 124
Biggest problem for me was the "small" thing. I'm 6'-5"; so I made new seats that go all the way back to the rear bulkhead. Gave enough legroom and I now fit just below the targa top. Might not be for everyone but works for me. Nice car!

Cheers,
Rich
Rich, some lowers the seat, don't know how...but it can be done....
Great cars and I can't figure out why they aren't going for more money than they are.
---
------------------------------
Life is Good!
Join Date: Dec 2013
Location: Monterey, California
Ferrari Life Posts: 124
Quote:
Rich, some lowers the seat, don't know how...but it can be done....
Actually the standard seat cannot be effectively lowered, due to its construction. The mounting rails can be removed but that would leave the seats in a fixed position, and would only lower the seat by 1/2 inch (1.25 cm). However that isn't the problem: The real issue is that the seat doesn't go back far enough; it stops at the base of the crossmember, on top of which sits the targa roof, when stowed behind the seats. That means there's at least another 2 1/2" of space behind the rearmost position of the standard seats, which go unused when the standard seats are fitted. Oops!
I found that by constructing entirely new seats that had the back stepping over the crossmember and resting against the rear bulkhead (which uses up all the space for the targa roof panel) I gained about 2 inches plus or so of head height, not to mention more distance to the pedals and steering wheel, which for me makes all the difference. Of course I also made the new seats- support frames and padding- much thinner as well, but they're sufficiently padded and comfortable to sit in, though no longer are adjustable as to rake. They do use the original rails and so are adjustable as to distance from the pedals. The adjustable rails are the only components I used from the original seats, which I have now stored, complete.
You might also notice that the seat side bolsters are a lot less pronounced, which eliminates the problem of somewhat wider drivers/passengers feeling "squeezed" by the somewhat "pinchy" original seats. I don't know why they were made this way, as the car is not wide enough to permit occupants to slide around in it. The new seats fit even most tall- meaning over 6" tall- (not to mention wider) persons... if you're 5"-7" tall and skinny you won't need this solution but not everyone is a standard Formula one 1 sized driver or passenger.. I think even Dan Gurney would have fitted in, not to mention Mr. Selleck! As for me, I'm 6"-4+", and can now drive with the targa roof on. Wheee!
Sorry to repeat this description (which I've posted before in other threads) but I am attaching a photo of the completed installation of the brand new seats, showing how far back they go compared to the standard seats. Note that the adjusting lever for seat back rake (angle) on the standard seats has been replaced with a long (black) metal bracket that allows the seat back to "hop over" the crossmember behind the seats, which cannot be done with the standard seats,as there are not enough attach points on the standard seats to allow this change without butchering the seats. Better to make new ones. I hope that this provides a glimmer of hope to anyone who is "too tall" for a 328, which they might love to have IF they could fit in it! It can be done- I did it!
Cheers,
Rich
---
Last edited by Rich S; 07-28-2014 at

09:31 AM

.
Seats
---
Hey Rich, those seats are really cool !! I replaced my driver seat with a Sparco, but I would be interested in replacing my passenger seat with one of yours. Do you make these for others, or are they just a one off for your car ? I would also consider buying a complete set as well..thanks Brett
Join Date: Dec 2013
Location: Monterey, California
Ferrari Life Posts: 124
Here's the deal: I made them for myself; that being the case, I didn't worry about how to make them in quantity. This means that each is handmade, of course. The bits needed for each seat are:

1 sheet of 1/2" hardwood plywood (actually 1/2 sheet would work)
4 pieces of 20 gauge galvanized sheet metal, about 8" x 16 " each. All are brake formed to make the required seat angles.

Poplar wood strips: 3/4" x 2 1/2" wide x 48", 4 per seat. They are all chamfered, using a table saw.

strap iron (steel), 1/8" x 3/4" x 48": 5 pieces.

a whole bunch of 1/4" bolts- some 1" long, some 2" long, with nuts and some washers. These hold the seat bottom parts & the seat parts together.

some 5/16" x 1" stainless steel cap screws. These are hand "machined" on a drill press to form a polished, domed head, using a grinder while the drill press rotates the cap screw (bolt).

10 threaded 3/8" thread brass inserts, to be fitted to the seat back/bottoms, for attaching the seat brackets,using the 3/8" SS cap screws.

some 1/8" plate steel to make the side angles from. The ones I made for myself were from 2" wide bar, cut and welded to shape. If I were to make more I'd use my pattern & have them plasma cut from a solid piece of steel. Cheaper, better, faster. Unlike NASA. I powder coated tham.

A leather hide. One large (55 sq. ft.) hide is enough to do 2 seats. If a half hide is purchased, it's a $200 extra charge, but as the whole hide is $400 it doesn't make sense to buy only half. I buy my hides from Douglass Interior Products in Seattle. Excellent quality (they're especially made for custom aircraft interiors- the hides are from Scotland, vat dyed. Many, many colors & textures available. Custom dying a new hide to match can be expensive.

foam padding. This supplied by the upholsterer, who does the final upholstering of the leather seats.

That's about it. I could probably make a seat (or two) in about a week, plus the cost of upholstering- about $1200 for the pair, leather not included.

There's nothing really difficult involved for the home handyman, just normal mostly carpentry skills. A table saw, drill press, electric grinder, electric drill, and normal small tools. And a week or so. Plus a very good upholsterer, familiar with leather automotive seat upholstery. The leather uses a combination of sewing, zippers, and velcro to assemble the bits and fit them to the deat back & bottom. The side bolsters are stapled to the plywood.poplar frames; the center sections are removable (velcro) and are openable, to be able to change the foam padding , if necessary (zipper)..

The completed seats are attached to the front seat mounts only, on pivots, which are made from 1/8" x 3/4" steel bar, with welded legs to raise the front off the deck. The rear mounting holes in the seat rails are not used. This means that the seats can be removed in about 30 seconds each, as only a quick-remove pin is used, fitted with a spring clip. The seats can also be tilted forward, until they touch the windscreen.

If someone wishes to try it themselves, I'll be glad to send the dimensions of what's required, along with a sketch of how they're assembled. The tricky part is the pattern of the steel side brackets, which must be followed exactly in order for the seat to fit the car. The side brackets could also be made from hardened aluminum, to save weight (they're heavy!) but would cost a bit more.

The materials would cost around $200 for the pair, which does NOT include leather, upholstery, cutting or welding the brackets, or else having them plasma-cut (a digital pattern would have to be made, take a few hours) and of course powder-coating.

It would be more expensive to make only one, of course; more than half the amount for two, in part because of the cost of leather, but also for reduced economy of production. It would still take close to a week for just one. Lots of running around; actual making of bits is not the most difficult or time-consuming part. This is true in almost any type of production work.

If I were to be asked to make one or more seats, I'm open to offers. Figure a week of my time (40 hours or so), with all the running around including working with the upholsterer, ordering stuff, cutting, assembling and so on.

Could they be designed using different materials? Of course, but that would mean starting over- new patterns for either formed/welded metal, fiberglass, whatever. Some wood would still be needed, to attach the leather cushions, etc. to (remember they aren't made from tubing, which most stock seats are made from, that use steel clips to attach upholstery to!) and the brackets are still an essential part of the design- the brackets are what make the design work, as the seat upper & bottom cannot be attached directly to each other, due to the crossmember. A stiff leather flap conceals the otherwise exposed crossmember, which is covered in carpeting. Not strictly necessary, but looks better.

Whew!

Cheers,
Rich
Posting Rules

You may not post new threads

You may not post replies

You may not post attachments

You may not edit your posts

---

HTML code is Off

---