Muscle Car Choices?
---
Which ones would you select from the past and the present, especially from an investment angle? Classic T/As had style, and the Chrysler SRT8 Core seems to represent modern muscle best.
Firebird T/A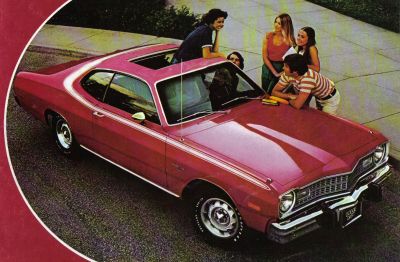 Core viddy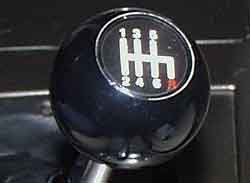 Gremlin 401-XR
Got to go with my wife's 69 GTO 3-speed convertible
Original 426 hemi cars or Motion Big Block Camaros. Also Motion Vettes up to 69. They had a few ZL1's that were sweet
Yenko Camaro
427 Ford Mustangs, Boss 429 is a killer

All must be original, had all of them except the Motion ZL1. Ship sailed long ago but still may hold value well
---
94 F348 Challenge
95 F355 Challenge x 2
97 F355 Spider
There is only one - 69z28 dz302.
I have looked for a 77 Firebird Formula from my hs days - yet to find the one!
---
Future: No idea
Present: 458 Italia, 550 Maranello
Past: 365BB x 2, 330GTC
For me, it would have to be the '68 Bullitt Mustang:

It was the only car (IMO) of that period that both looked fast, standing still, and still went around corners without looking like it was trying to come apart.
The chase scene on the hilly streets of San Francisco with the Charger pitted against the Mustang was a classic. The Charger was so out of control it was shedding parts at every turn. (Chrysler/Dodge must have been slightly embarrassed by that.) The 'Stang just sucked it up and kept going. In the end, IIRC, it was the out of control Charger, driven by a pro with "real" driving gloves that killed its occupants. When he (the pro) put on his driving gloves at the beginning of the chase, that was the signal to the audience that this was going to be "serious" stuff, and it was.
Seriously entertaining, that is
---
'99 550, Rosso Corsa / Nero, S/N:114654, Assy: 31836, Engine: 52084

High mileage, low compression, and missing on a few cylinders.....just like my cars.

Maranello Skunkworks Team Member
Join Date: Mar 2003
Ferrari Life Posts: 47
I was fortunate or lucky being born and at a driving age starting in 1962. I watch and drove a lot of them. Camaro's , Mustangs , Corvette's , Nova SS and more. Now at 71 I slowed down and just got this old man fun car. But it still has 510HP of English mussel in it and it is fun.
Join Date: Nov 2013
Ferrari Life Posts: 21
I hope I don't get too many boos, but for me I wouldn't have any of them. For me, muscle cars are neither exciting nor beautiful. I've been to drag races and they aren't that interesting to me. To me, an exciting car can accelerate, stop, and turn well. Muscle cars all seem to tick only one of those boxes.

But I have many friends who truly love muscle cars. I'm glad the world has all types!
Posting Rules

You may not post new threads

You may not post replies

You may not post attachments

You may not edit your posts

---

HTML code is Off

---