Join Date: Apr 2004
Ferrari Life Posts: 218
Ferrari/Ducati jet!
---
F-104S of the Italian Air Force
Note: Color. tail marking and '999' number
8)
Join Date: Sep 2003
Ferrari Life Posts: 1,684
Holy cow!!! What a beauty!
Me either
---
Capt. Pete
'79 308 GTS, '82 Jeep CJ7 Jamboree
"Time is what prevents everything from happening all at once."
Join Date: Apr 2004
Ferrari Life Posts: 218
Hmm Its from Airliners.net, maybe they don't have remote linking
Maybe this image works: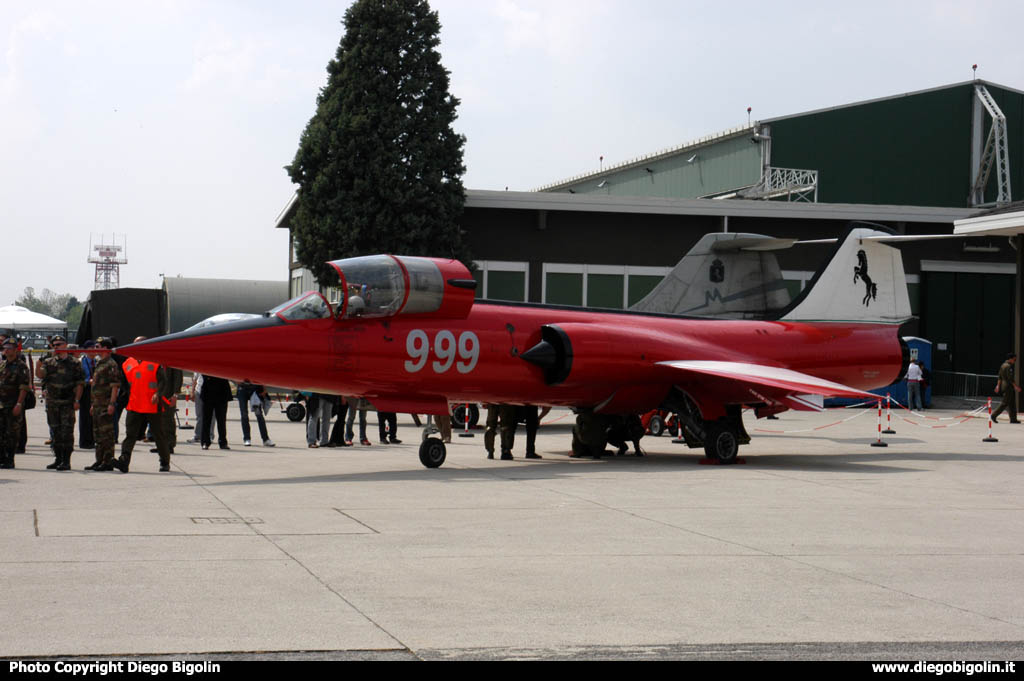 Join Date: Mar 2003
Location: Almelo, The Netherlands
Ferrari Life Posts: 2,211
Isn't that the plane that is normally positioned on the Fiorano test track?
Join Date: Apr 2004
Ferrari Life Posts: 218
I think that F-104 has the number '427', this one (999) was painted for the offical decommissioning of the F-104S 'Starfighter' from Italian Airforce
What is so special about it? The prancing horse which is completely wrong? :-?
zwoemba,

That's where the prancing horse came from...Francesco Barraca. The mother of this great Italian fighter pilot told Enzo Ferrari to put the horse on his car and it would bring him good luck.
Join Date: Apr 2004
Ferrari Life Posts: 218
Yeah, it is a symbol the Italian Air Force used as a squadron marking for decades before Mr. Ferrari ever put it on his car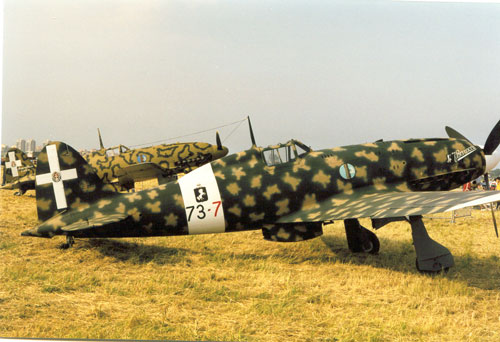 That above is a Macchi MC202, look closely on the white theater band behind the wings
It is also 'special' because it symbolizes a great aircraft Italy used for many years, updated to modern standards and ready to defend Italy from Soviet incursions during the Cold War. The red F-104 was painted red and given the number '999' as a tribute to the Ducati company that spent money organizing the airshow that celebrated the F-104s service with Italy, and the horse was a tribute to the many Italian pilots who flew with that badge and to the Ferrari company that also donated money to put on the airshow.
Oh, didn't knew that is was from Barraca
Intresting piece of history
Join Date: Apr 2004
Ferrari Life Posts: 1,516
http://aviation.macksphotography.com/F-104_Farewell/
Some more pics of the Last Starf in the Italian AF
GREAT plane. GREAT sound. GREAT looks. I absolutely love that plane. I'm trying to find a picture of a Starf with a very beautifull cat painted on one side of the plane. I had that one as a 1:32 model a few years back...
Posting Rules

You may not post new threads

You may not post replies

You may not post attachments

You may not edit your posts

---

HTML code is Off

---