My little Fiat Panda's now living in New York!
---
Some of you will be aware of Juppy the Fiat Panda I restored a while back and I made mention of the possibility of him heading to America. Well he arrived last week and was released from the docks yesterday. For now he will be living in a suburb in New York (I don't know were) so if any of my fellow FLers are in NY keep an eye out for him and give him a friendly wave.
I'm still trying to decide if I'm proud or sad that he's went all that way and is to end his days in a museum.
His first port of call was a "gas" station were he filled up very quickly due the petrol sorry gas only cost £1.66 a gallon
"it's almost £6 here".
I'm at work so can't post a photo yet but will get one up soon. If anyones interested and if I get more info about his travels I'll update the thread as I go.
---
Last edited by Maranellohouse; 10-21-2010 at

03:03 AM

.
I know it's not a Ferrari but it's Italian and it might lift the boredum a little on a wet day. Jim who's responsible for making all the arrangements for Juppy to go to America has flown over for a few days to take Juppy sightseeing. He's just sent back the first pictures of Juppy playing in New York.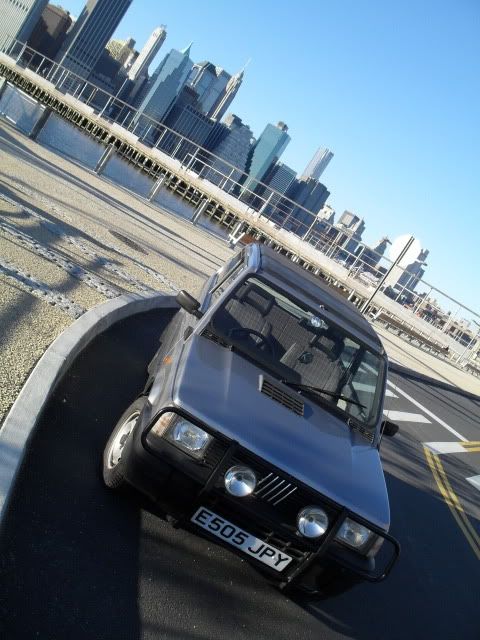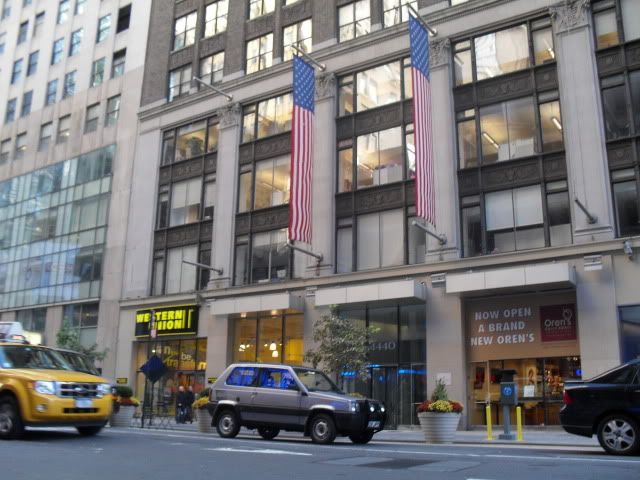 Jim posing with Juppy and Fred the bear who's the car's resident mechanic..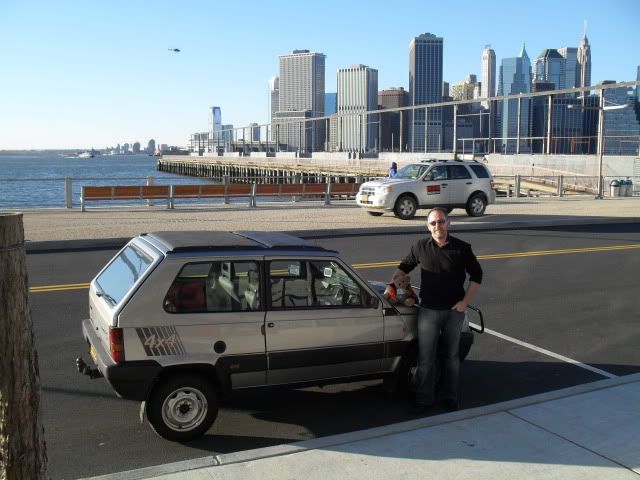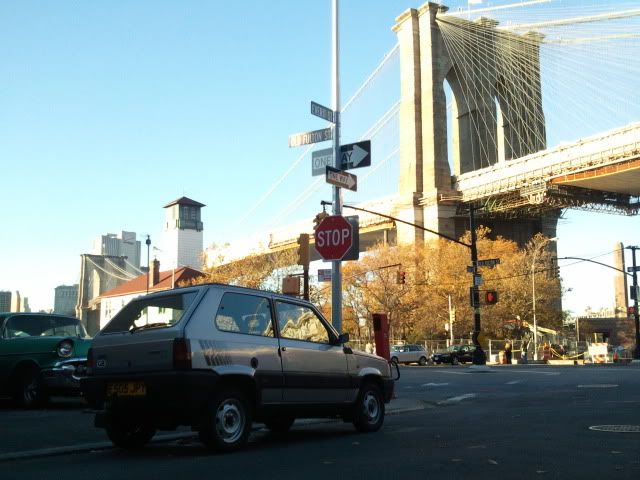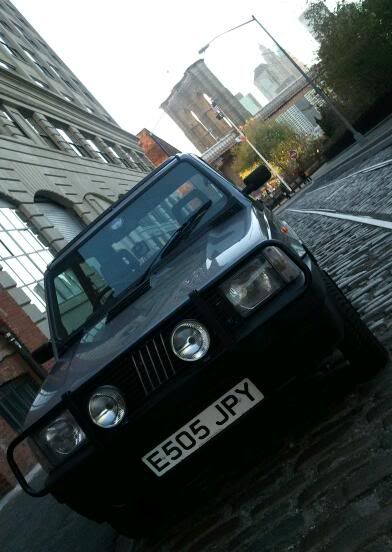 almost as famous as the Travelocity gnome.
---
Guide to the Galaxy: Don't Panic
Rik -- LAH !


Current:
Past:
1990 Mondial T Cabriolet SN 86247 : Red/Tan
1995 456 GT 2+2 SN 99987 : Roso Metalizzato [Fer 311/C] & Tan
Pretty shots there. This all sounds like an anxious parent sending off your son/daughter to summer camp for the first time. So much luv here. Thanx. w/ smiles Jimmy
Thanks Jimmy. That's exactly how it feels.
More updates.
Not something we're used to seeing out of the back window of a Fiat Panda.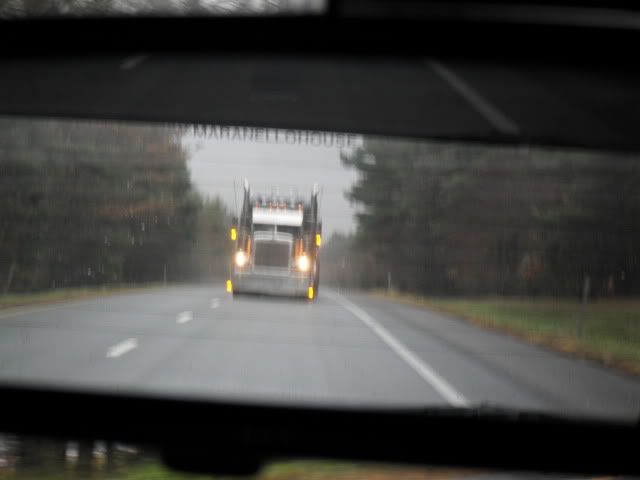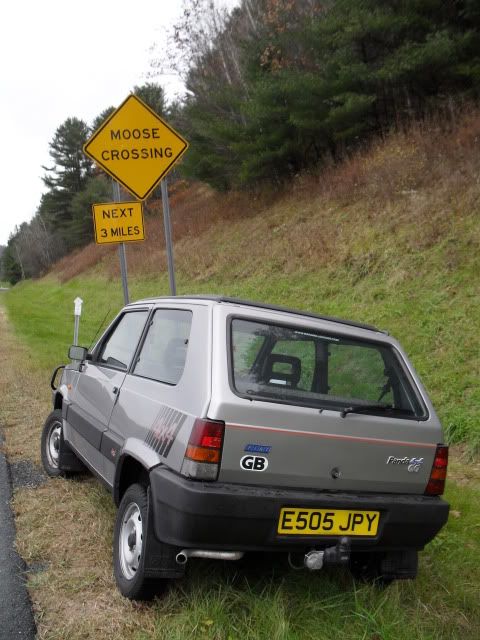 On the way to Vermount the weather decided to challenge the cars 4x4 capability.
"
http://www.youtube.com/v/xU59tiPEbgc...</param><param
Yesterday Fred took time out from his mechanic duties and decided to have a little fun with a friend he'd met.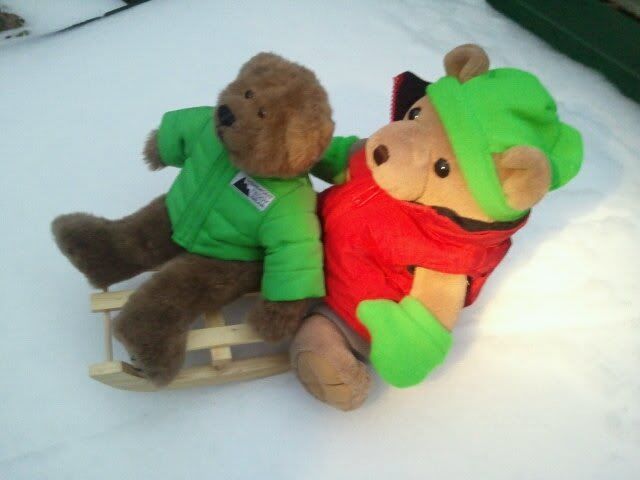 And today Jim, Fred and Juppy take on the longest part of their trip, well up to now. 1000 miles to Tennessee. They started out early this morning but the weather isn't making things easy, even with Juppy being a 4x4.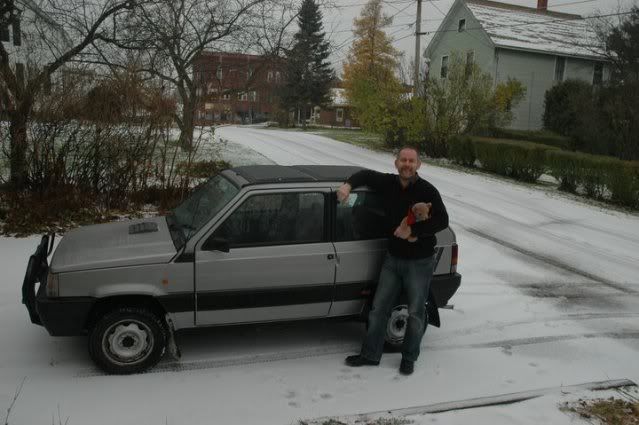 Great shots of the adventure there. That shot of the truck behind reminded me of the old movie by Steven Spielberg (don't recall the title).

Amazing to see some snow in New England already. Reminds me of my life in Massachusetts, way back then. Thanx for the updates. w/ smiles Jimmy
Just back from NYC, if I'd known Juppy was there Id have kept an eye out...
---
Ferrari's: 360 Modena, 550 Maranello
Ex's: Dino 308 GT4, 612 Scaglietti
The Rest: Rolls Royce Silver Shadow, Porsche 911 2.7s, Porsche 911 3.2 Carerra, Ducati 916... and the Land Rovers
Juppy finished his trip last week in Tennessee so he'll be out and about in that area for a while.
Posting Rules

You may not post new threads

You may not post replies

You may not post attachments

You may not edit your posts

---

HTML code is Off

---