My first on track foray
---
The FCA Empire state region had its meet at Limerock Park here in CT. I went with a bunch of buddies just like I always do. After lunch the park decided to provide 15 mins for a "parade lap" of any car that wanted to circle the track. Its fairly normal for them to do but usually just 1 lap. I was a little apprehensive for a lot of reasons the largest of which being that my father died on that track in 1963. I wasn't sure how I would handle it but I figured it's a parade lap. What better way to overcome ghosts.
So I fire up the car in preps to enter the track and some guy comes running up...you going out on track he asks. Ummm Duuuh, Will you take my girlfreind, Ummm Duuuh. So we head out.
The first lap was truely a parade lap. I don't think we exceeded 50 mph. I went past the place where dad died and bowed my head in honor. The second lap was a bit faster, maybe 75 mph. My smile was enough to fire up a smile for dad. The third 4, 5, 6...laps were the ultimate catharsis.
I found 3 figures on the speedo more than once and the smile I had made the heaven sing in harmony with that 348 exhaust. I even got loose in a few corners. After 8 or 10 laps of shear joy and a few hard corners scrubbing those crappy toyo's the stint was over and we were checkered flagged into the paddock.
Mumbling like a school girl for the rest of the afternoon. I had clearly vanquished my demons. Now I have a new demon. How the hell am I going to afford this?
---
Lane

Previous owner of 348ts SS #64, Now Ferrariless

A touching story, Lane. Thanx for sharing. In one of the early pic, your passenger sure looked nervous, but then transformed into big smiles. Looks like it was a splendid afternoon. w/ smiles Jimmy

PS. Luv that first pic.
348 in nero looks superb! Nothing like taking the Ferrari to the track for a fast gallop when the car and driver really come alive. Wonderful!
Lane,
Thank you for sharing that with us. I'm glad you were able to enjoy your car on the track and honor your father at the same time!
Bill P.
Thanks Lane! The 3rd pic says it all!
Really a great post, thank you for sharing it! My respects to your dad as well.

Ferraris are best enjoyed on a track and the 348 is a great car to become acclimated with as well. I've always enjoyed Lime Rock Park, it's a great venue. Best of luck with your new found hobby!
Wonderful story. There's nothing quite like the feeling of meeting your demons head on, and taking them out. Kudos to you, and I'll bet your dad was one proud papa looking down at you.

Once that bug bites though, you're "doomed". After he was bitten, Steve McQueen coined that now famous phrase (paraphrased):


"Racing is life itself; everything before & after is just waiting."
---
'99 550, Rosso Corsa / Nero, S/N:114654, Assy: 31836, Engine: 52084

High mileage, low compression, and missing on a few cylinders.....just like my cars.

Maranello Skunkworks Team Member
Awesome, congrats.

You also have some bad ass wheels and tires on the rear.

Glad you had a good time and exercised the horse.
Join Date: Dec 2007
Location: Regina, Canada
Ferrari Life Posts: 2,112
Way to go Bro
Look, Look this is you
vrrrrrrroooom vrrrrrrroooooom
Smile on your face says it all
---
Night life........ain't a good life........but it's my life -- Willy Nelson
Great story Lane
thanks for sharing it
---
Ferrari's: 360 Modena, 550 Maranello
Ex's: Dino 308 GT4, 612 Scaglietti
The Rest: Rolls Royce Silver Shadow, Porsche 911 2.7s, Porsche 911 3.2 Carerra, Ducati 916... and the Land Rovers
Join Date: Jul 2010
Ferrari Life Posts: 1
Neat story. I saw your car there, it looked very nice!
Here are a couple others from the event (sorry I only have a few).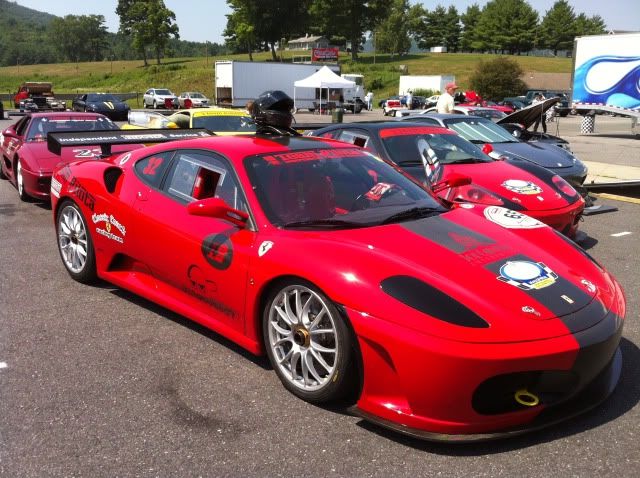 Other brands were there as well...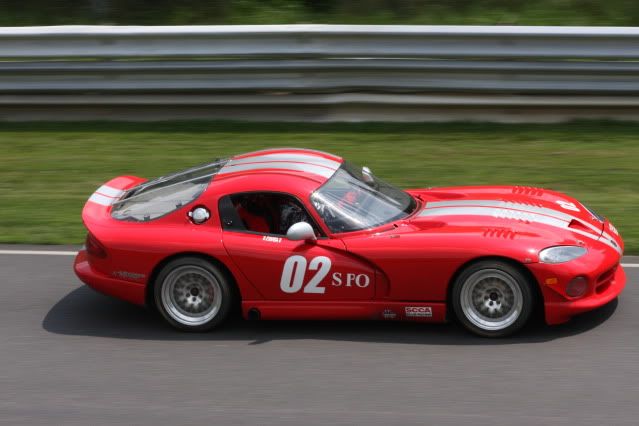 The 348 does look great in Nero! Glad you got to take it on the track.
I appreciate all of your kind comments. It was not my intent to be at all meloncholy but as I re-read my words it does appear it came out that way.
Love you and miss you Dad.
Now...On to better ways to create the needed income to race more regularly.
---
Lane

Previous owner of 348ts SS #64, Now Ferrariless

Posting Rules

You may not post new threads

You may not post replies

You may not post attachments

You may not edit your posts

---

HTML code is Off

---