One of my cars is off to the Lane museum in USA
---
Some of you regulars will remember the little grey Fiat Panda 4x4 called "Juppy" that I restored a while back.
For those of you that weren't on FL It looked like this when I got it.
But by the time I finished it, it was in almost as new condition even though it had 111,000 miles on the clock and pulled the 500 to various shows.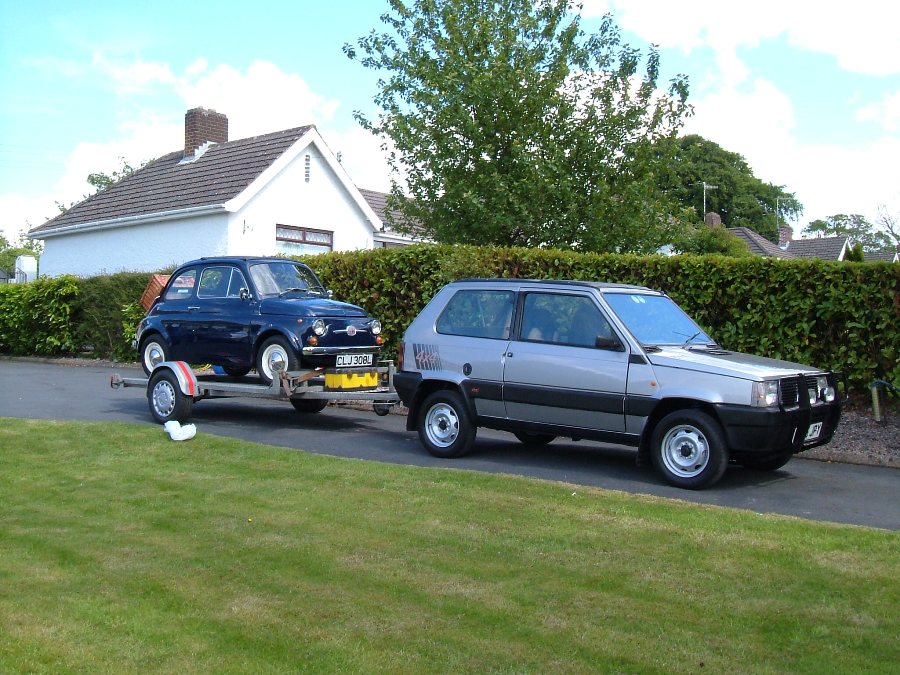 Well, it's just been bought by the Lane Motor museum in Tennessee and is being shipped out there next week were it will spend the rest of it's days in warm luxury. So if any of you guys live anywere near there and happen to be in the museum keep an eye on Juppy for me.
Oh and as far as I know he will be the only working Fiat Panda that will have ever been registered in the US.
Needless to say I'm sad to see him leave these shores but extremely proud that a car I built has been selected to be put on display in a museum half way round the world
Just in case anyone might be interested in his history and build it's all here
http://maranellohouse.net/juppy.html
That's good news!
The Lane Motor Museum is well respected and appreciated by true gearheads; it's known as really the only place to see all kinds of unusual (to Americans) cars in the States. Nice to know all of your hard work on the restoration is appreciated and will be kept up.
Cheers,
Tony K.
---
Tony K.
1980 308 GTBi
Congrats Enz9,
That's a good story, and quite a compliment that the Panda was in museum condition through your hard work.

How's the 308 coming along?
---
Ferrari's: 360 Modena, 550 Maranello
Ex's: Dino 308 GT4, 612 Scaglietti
The Rest: Rolls Royce Silver Shadow, Porsche 911 2.7s, Porsche 911 3.2 Carerra, Ducati 916... and the Land Rovers
least you can say you had a car that has been saved from the scrap heap and put on show for people to see
Join Date: Apr 2006
Location: Northern Ireland
Ferrari Life Posts: 594
Quick update.
A nice little pressie came via email on the 2nd of January. The owner of the Lane Museum sent me photo's of Juppy as he now has been placed in their museum. I'm over the moon as it kind of gives me closure because its finally happened. It makes it real now.
Posting Rules

You may not post new threads

You may not post replies

You may not post attachments

You may not edit your posts

---

HTML code is Off

---