Join Date: Nov 2011
Ferrari Life Posts: 183
1st round with the enemy, Mclaren....
---
with only a handful locally, im already anticipating this new kid on the block, expecting it to be all over my mirrors from now on.
Today, no winner yet, due to both still in break-in, both with couple hundred miles.
but i drove the enemy for a few short blast stints in different modes and was really surprised they have much more modes than 458s, and u can really play with it like an air craft or video game. pretty fun. I prefer both tuggles in "T" and minus the active, which give the optional exhaust a nice bellow thats "almost" as good as a ferrari's.
Now, whoever designed the seat controls in the mac should be shot in the head.
and the guy who put the annoying parking distance buzzer there should be shot between the eyes. And why do i have to use all my might to close the doors??
ingress and exit in real life is cumbersome to say the least. Unlike what i felt when its in a showroom. we were all taking turns joy riding or driving and its worse than an aventador to get in and out.
didnt go too fast but it feels totally different from any car i know, the power is there, the brakes strong, cornering surgical, its like a big go kart. For those who say it aint fun, i dont know what ur talking about, u must not be going fast enough.
Of course, im used to the fcars slide in slide out feel, but the mac has this carving race car driving style thats very interesting.
will have to rack more miles to know more, but i think we will be seeing a lot of these, just like the dime a dozen 458s now.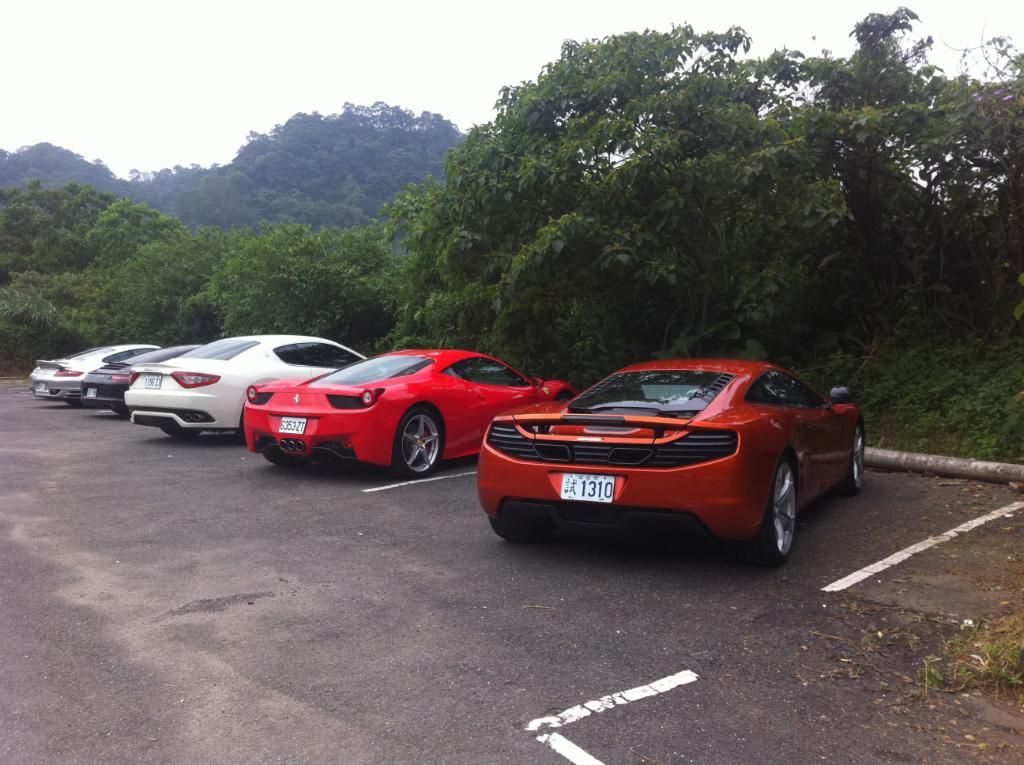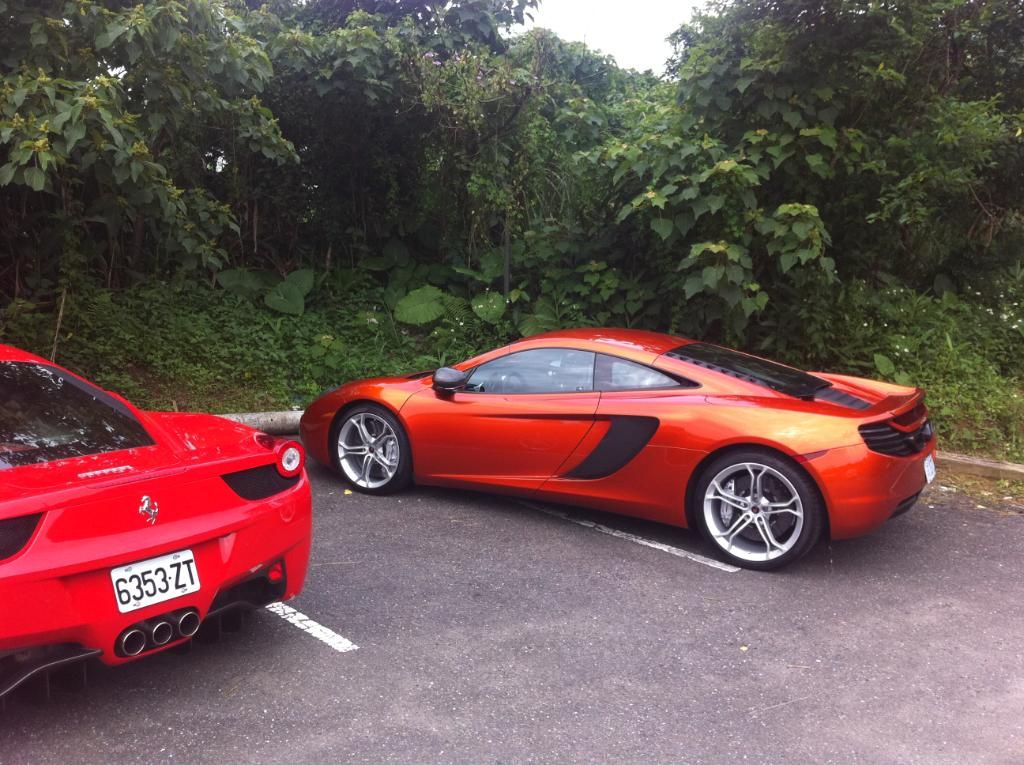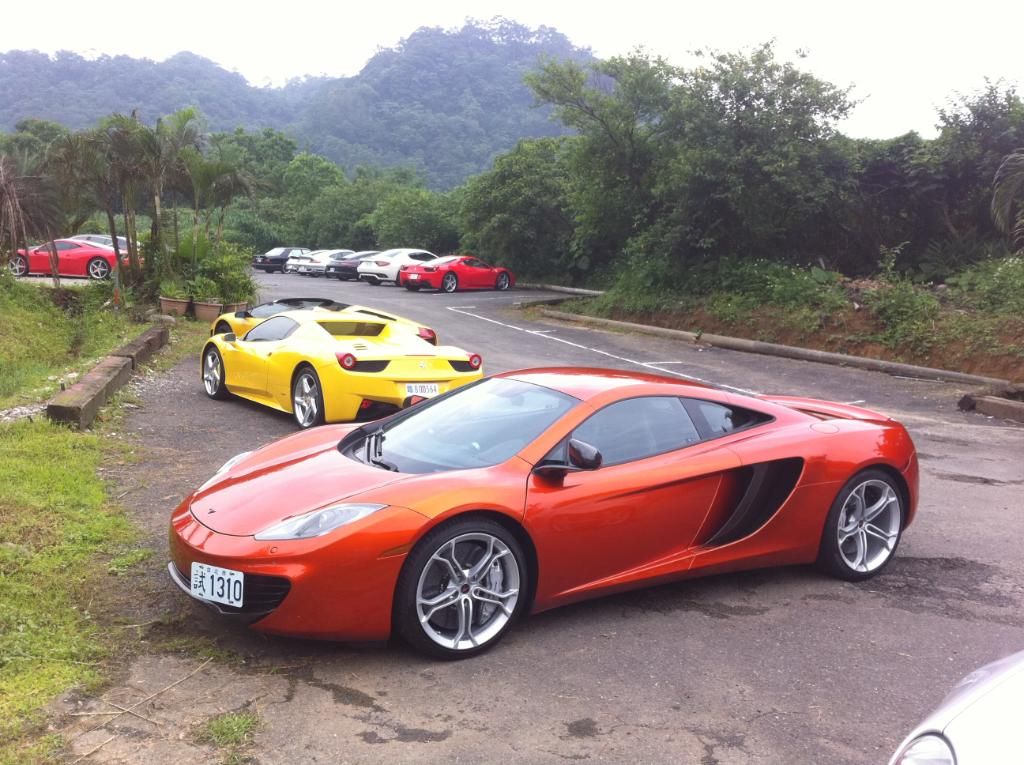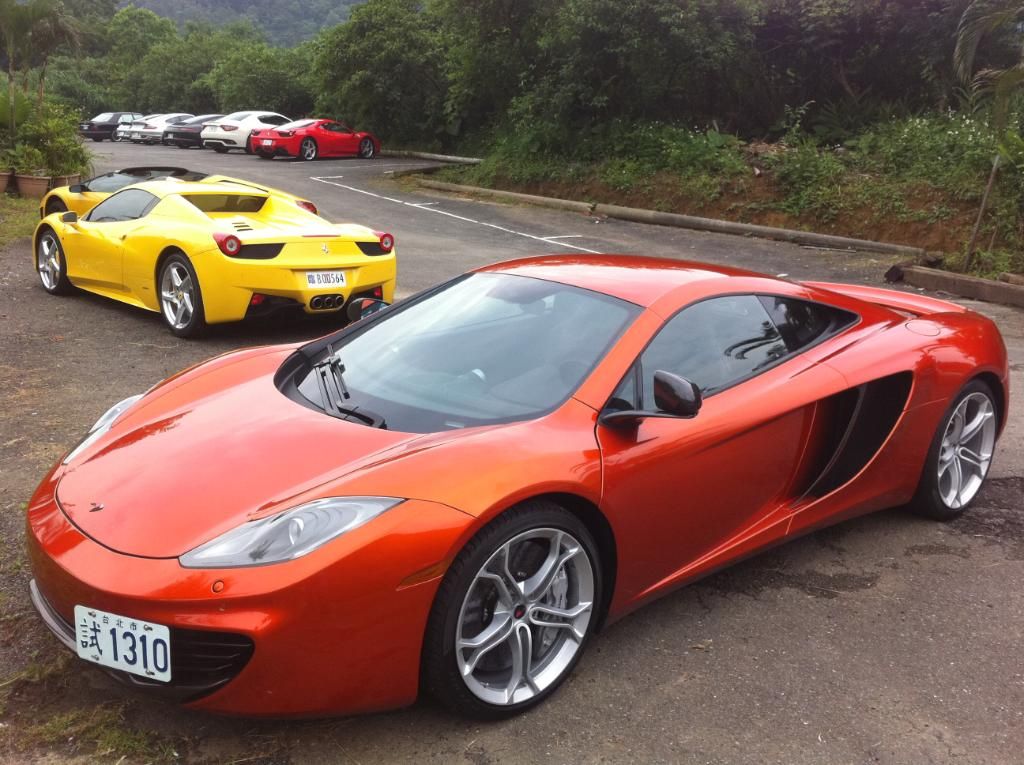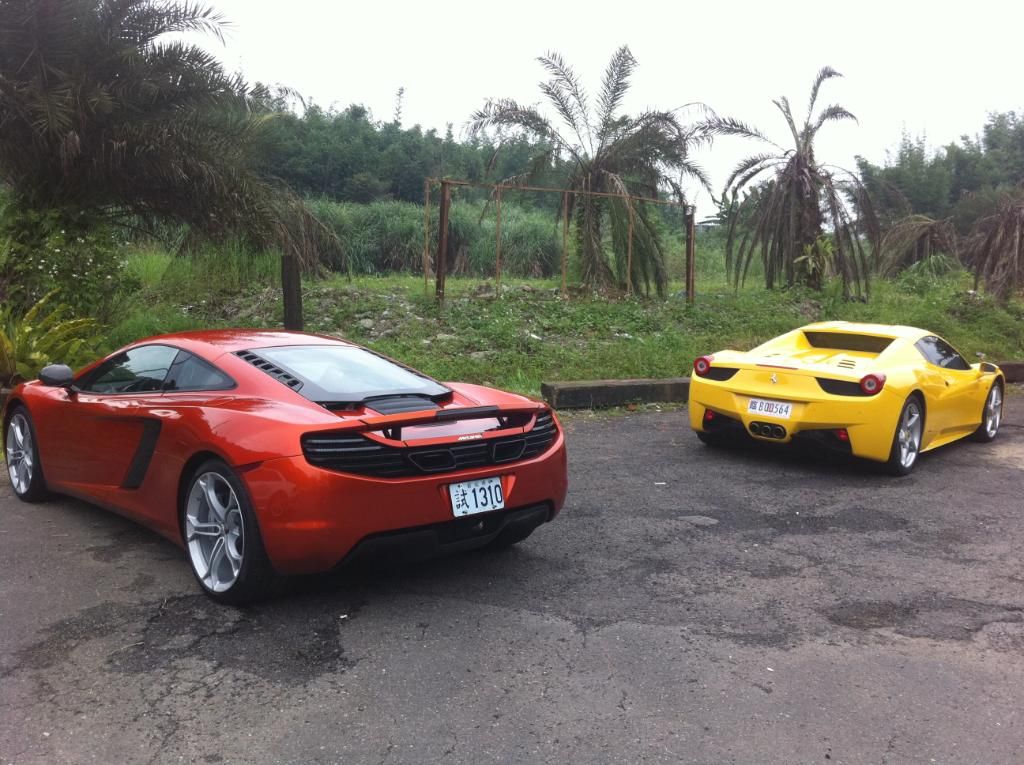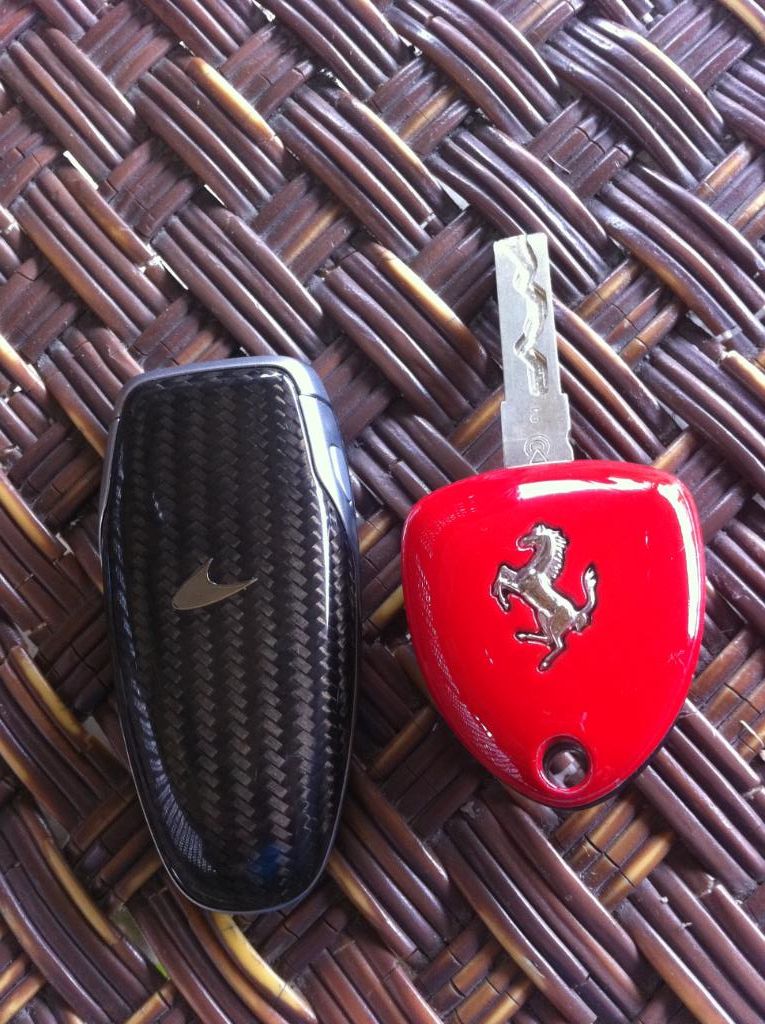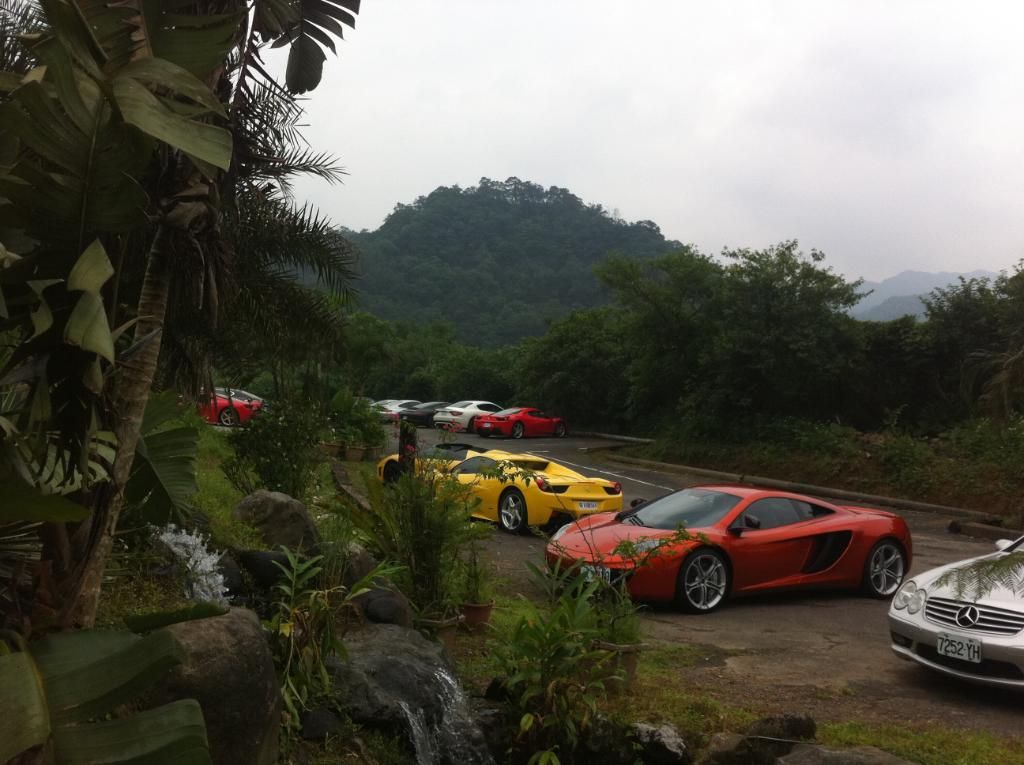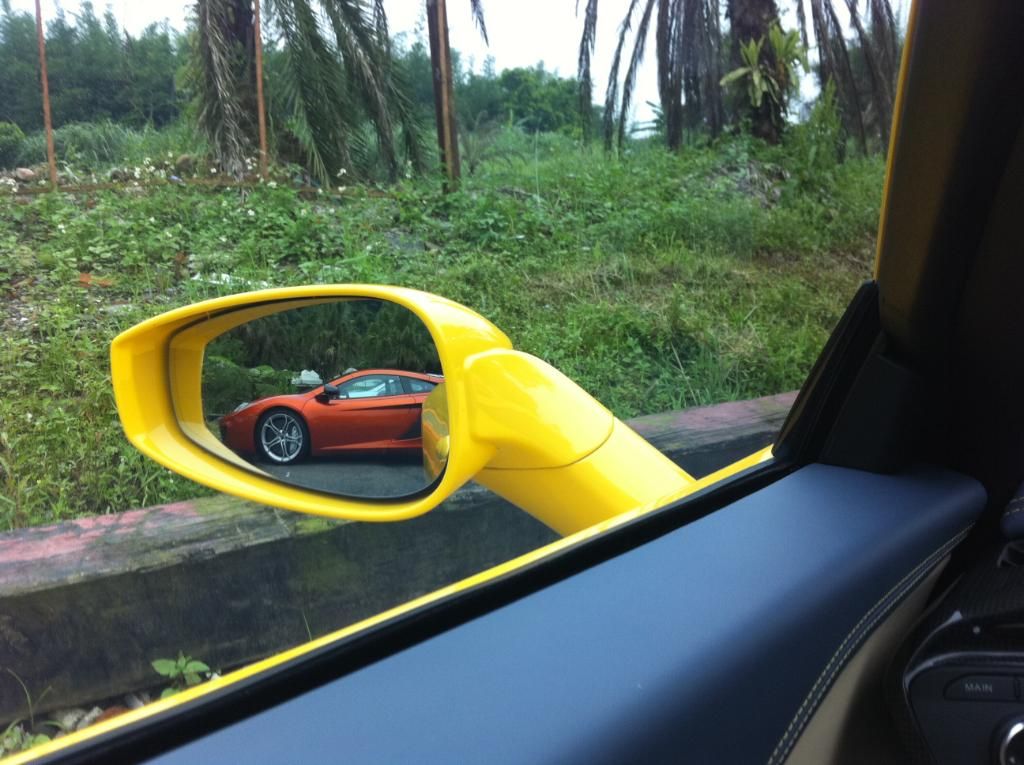 John- Beautiful photos of your Spider. When do you get the new wheels installed? Have to look and see if your originals will fit a California. Might be a market for that.

Yup, looks like they will fit fine and would be an extra 1/2" wider F&R for a California.

California

Pentagram Forged 19", 5 X 114.3 mm.
Front 8J X 19 ET 44 mm, Rear 10J X 19 ET 52.5 mm
V Spoke Forged 20", 5 X 114.3 mm
Front 8J X 20 ET 44 mm, Rear 10J X 20 ET 52.5 mm

458

Five Spoke 20", 5 X 114.3 mm
Front 8.5J X 20 ET 46.5mm, Rear 10.5J X 20 ET 58.5 mm
---
Taz
Terry Phillips

Present: 575M 135171
Past: Dino 246 GT 02984, 365 GTB/4 14009, 308 GTS 25125

Every day I look around, and if nobody is shooting at me, it is a pretty good day.
---
Last edited by tazandjan; 05-18-2012 at

10:32 AM

.
Good read and look forward to more seat time experiences.

Hopefully be test driving the Mclaren on Tuesday up in Chicago.

The key is a solid 10 on the cool factor!
Johns......... I WANT to belong to your car club: What a fine example of sex on wheels.
---
Guide to the Galaxy: Don't Panic
Rik -- LAH !


Current:
Past:
1990 Mondial T Cabriolet SN 86247 : Red/Tan
1995 456 GT 2+2 SN 99987 : Roso Metalizzato [Fer 311/C] & Tan
Posting Rules

You may not post new threads

You may not post replies

You may not post attachments

You may not edit your posts

---

HTML code is Off

---